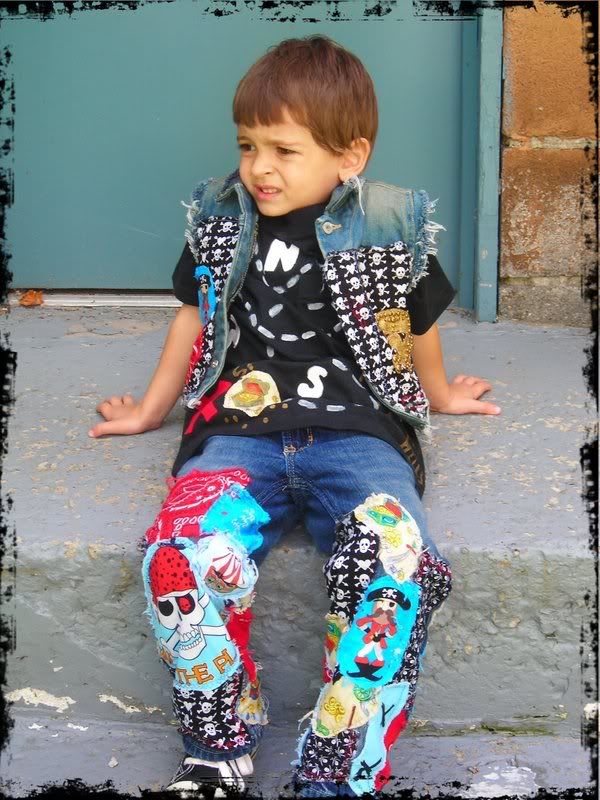 This three piece set is SURE to turn heads no matter WHERE it is worn.

So many fun fabrics and details have been added to this set, and no two sets will look exactly the same.
Denim jacket has been "destroyed" and shows frey marks on the sleeves, neck line and bottom. TONS of fun patches have been added to both the jeans and the jacket, and your little one is going to LOVE the attention his set brings his way!
Follow the map painted on this fun shirt to the
X
That marks the spot....be careful when crossing the Haunted hills, and make sure you take only 100 paces.